Podcast
Experian + Wood Smith Henning & Berman LLP Presents
Beyond the Hacks: Unveiling the Strategies and Technologies Shaping Cybersecurity
Experian and Wood Smith Henning & Berman LLP bring you a one-of-a-kind podcast experience sure to keep you on the edge of your seat.
Get ready to dive deep into the captivating realm of data breaches, ransomware, AI advancements, law changes, and much more. Join Chris Seusing, the cybersecurity-savvy WSHB Law New England Managing Partner, and Michael Bruemmer, the daring Vice President of Consumer Protection and Data Protection at Experian, as they engage in a lively chat, where banter meets expertise.
Tune in to "Beyond the Hacks: Unveiling the Strategies and Technologies Shaping Cybersecurity". This isn't your average webinar – it's an interactive adventure-filled podcast-like experience with real incidents, rapid-fire hot topics, and mind-blowing insights.
Buckle up, because cybersecurity just got thrilling!
Speakers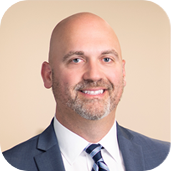 Christopher J. Seusing
Partner and Cybersecurity Team Lead, Wood Smith Henning & Berman LLP
Nearly 15 years of collective experience in cyber, professional and management liability areas
Counsels clients on responding to data breach incidents and regulatory inquiries and investigations
Represents companies and professionals in complex litigation matters around the country
Well-regarded for his real time knowledge based on best practices which dovetails into his sage counsel on risk management, mitigation and claim avoidance
Published thought leader, guest lecturer at law schools, and sought after speaker on cybersecurity, data privacy and litigation issues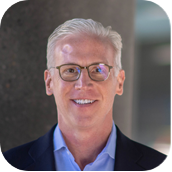 Michael Bruemmer
Vice President of Global Data Breach and Consumer Protection, Experian
Over 25 years in the industry
Has handled some of the nation's largest breaches over his tenure with Experian and more than 50,000 to date
Respected speaker across the country on the topic of data breach
Provides insight to media outlets including Dark Reading, IT Business, CIO, Info Security, Security Week, Health IT Security, Wall Street Journal, American Banker and others
Guest columnist for SecurityInfoWatch and has appeared on broadcast channels such as Fox Business
© 2023 Experian Information Solutions, Inc. All rights reserved.