Tip sheet
Six tips to protect your business from ransomware
The only path forward is preparedness
Ransomware attacks are on the rise, and your business could be next. It is time for all organizations, big or small, to take precautions against these cyberattacks.
Don't panic, there are simple steps you can take right now to mitigate these threats.
Download the tip sheet to explore:
Why the best way to minimize the impact of a ransomware attack is to create a preparedness plan that establishes negotiation and payment rules
Examples of how you can define external-breach communication strategies in your own company
The importance of actively scanning for threats from all angles
How implementing these strategies will help protect your business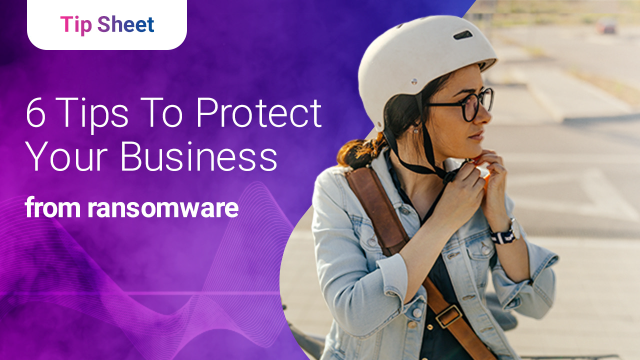 Learn about solutions that can prepare your business for a data breach. Get the tip sheet!
© 2023 Experian Information Solutions, Inc. All rights reserved.