PODCAST
Experian + FisherBroyles Present
The Real Breach
You think you know, but you have no idea.
This is the true story. True story. Of two guys. Picked to create a podcast. And have their notification insights recorded. To find out what happens. When breaches stop being polite. And start getting real. The Real Breach.
Join Stu and Mike (we're all friends here) for 30 minutes of candid conversation about data breaches. In this episode of "The Real Breach," the duo will cover notification preparedness, how liability factors into who gets notified and when, how rising threats like the ever-pervasive ransomware are shaping the future of cybersecurity, and more.
By registering to listen, you'll also gain access to the Experian Data Breach Response Guide.
Life's a breach! It's about to get real. You don't want to miss this.
Speakers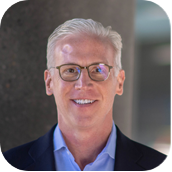 Michael Bruemmer
VP, Global Data Breach & Consumer Protection, Experian
Over 25 years in the industry
Has handled some of the nation's largest breaches over his tenure with Experian and more than 50,000 to date
Respected speaker across the country on the topic of data breach
Provides insight to media outlets including Dark Reading, IT Business, CIO, Info Security, Security Week, Health IT Security, Wall Street Journal, American Banker and others
Guest columnist for SecurityInfoWatch and has appeared on broadcast channels such as Fox Business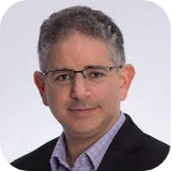 Stuart Panensky
Partner, Cyber-Risk & Data Breach, FisherBroyles
Stuart "Stu" Panensky is an experienced business attorney and commercial litigator
Stu handles all phases of routine and complex civil litigation up through and including trial
He advises professional and corporate clients across multiple business sectors on risk mitigation and the defense of third party claims
Stu has significant experience acting as data breach counsel to companies in multiple verticals including professional services, retail, hospitality, financial institutions, technology and healthcare
© 2023 Experian Information Solutions, Inc. All rights reserved.