PODCAST
Experian + Lewis Brisbois Present
In Breaches We Distrust
4 Hot Topics. Cross-Examined. 30 Minutes.
The podcast moves fast, just like the criminals. In this just-the-facts episode, hear two experts touch base on the latest cybersecurity threats and trends, what to expect next, and how to avoid scrambling when an attack happens—all in 1800 seconds. Really.
Tune in to "In Breaches We Distrust," a rapid-fire chat covering the industry's leading recidivist, Ransomware, and a mid-year update on Experian's 2022 Data Breach Forecast Predictions, and more.

By registering to watch, you'll also gain access to the Experian Data Breach Response Guide.
Get the information you need quickly and get on with your day.
Speakers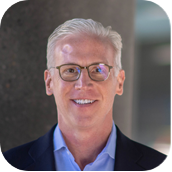 Michael Bruemmer
VP, Global Data Breach & Consumer Protection, Experian
Over 25 years in the industry
Has handled some of the nation's largest breaches over his tenure with Experian and more than 50,000 to date
Respected speaker across the country on the topic of data breach
Provides insight to media outlets including Dark Reading, IT Business, CIO, Info Security, Security Week, Health IT Security, Wall Street Journal, American Banker and others
Guest columnist for SecurityInfoWatch and has appeared on broadcast channels such as Fox Business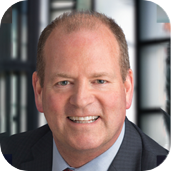 Sean Hoar
Lewis Brisbois Partner and Chair, Data Privacy and Cybersecurity Practice
Manages Data Privacy & Cybersecurity team at Lewis Brisbois
Previously, served as the lead cyber attorney for the U.S. Attorney's Office in Oregon where he was the point of contact for the FBI, Secret Service, and Homeland Security
He also previously served as an adjunct professor at the University of Oregon School of Law and the Lewis & Clark Law School
He continues to expand his expertise in managing responses to data breaches, and facilitates incident response planning, security risk assessments, and executive tabletop exercises
Sean holds CISSP, GISP, and CIPP/US credentials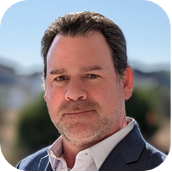 Allen Burzen
Breach Business Development Manager, Experian
Powers opportunities with solutions focused on Experian's Data Breach Resolution Group
Prior to joining Experian, Allen successfully launched a US-based cyber security company, offering end-point protection and ransomware solutions
For nearly a decade, he has been in the data breach response industry assisting in response implementation for many high profile multi-million person incidents
He also has a strong background in developing and implementing incident response plans across diverse industries
Allen has extensive speaking experience, providing intricate insight during discussions and panels with leaders from across the breach response and cyber security industry
© 2023 Experian Information Solutions, Inc. All rights reserved.