WEBINAR
Experian + O'Melveny Presents
A Matter of Cybersecurity
Attack Trends, Forecasts & Red-Hot Topics for C-Leaders & In-House Counsel
Exfiltration and triple extortion. Law enforcement and emails. Your darn emails.
Don't let cybercriminals take you down. Drop into this jam-packed webinar for
The latest attack trends, must-know regulation guidance
A 2022 Experian prediction update
Not-to-miss RaaS and AaaS red-hot topics
By registering to watch, you'll also gain access to the Experian Data Breach Response Guide.
Speakers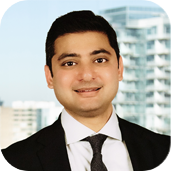 Sid Mody
Partner, Data Security & Privacy Practice, O'Melveny
Sid Mody is a former federal prosecutor and accomplished trial lawyer
Drawing on his experience prosecuting cases dealing with cryptocurrency, cyber intrusions, ransomware, and computer fraud, Sid advises clients across the globe on sophisticated threats to their businesses
He provides critical services to clients helping design compliance programs, conduct reviews, perform risk assessments, prepare incident response plans, comply with breach notification requirements, and respond to government investigations and enforcement
A first-chair trial lawyer, Sid has tried more than 60 jury trials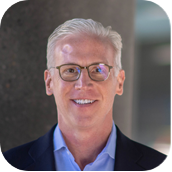 Michael Bruemmer
VP, Global Data Breach & Consumer Protection, Experian
Over 25 years in the industry
Has handled some of the nation's largest breaches over his tenure with Experian and more than 50,000 to date
Respected speaker across the country on the topic of data breach
Provides insight to media outlets including Dark Reading, IT Business, CIO, Info Security, Security Week, Health IT Security, Wall Street Journal, American Banker and others
Guest columnist for SecurityInfoWatch and has appeared on broadcast channels such as Fox Business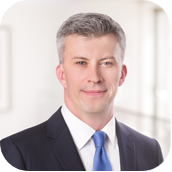 John Dermody
Counsel, Data Security & Privacy Practice, O'Melveny
John Dermody joined O'Melveny after a decade in government service, previously serving as a deputy legal advisor at the National Security Council (NSC), the General Counsel's offices of the Department of Homeland Security (DHS) and the Department of Defense
Drawing on his experience in the highest levels of government, John advises clients on data security, privacy, cybersecurity, and national security issues
John is a respected speaker, panelist and presenter with many previous speaking engagements
Additionally he has received numerous awards and accolades over the course of his career
John is a Certified Information Privacy Professional for the United States (CIPP/US) and Europe (CIPP/E)
© 2023 Experian Information Solutions, Inc. All rights reserved.