State of Credit Report
Experian's 12th annual State of Credit report provides a comprehensive look at the credit performance of American consumers by highlighting consumer credit scores and borrowing behaviors. This year's report features data from 2019 pre-pandemic, the 2020 pandemic year, and the start of 2021.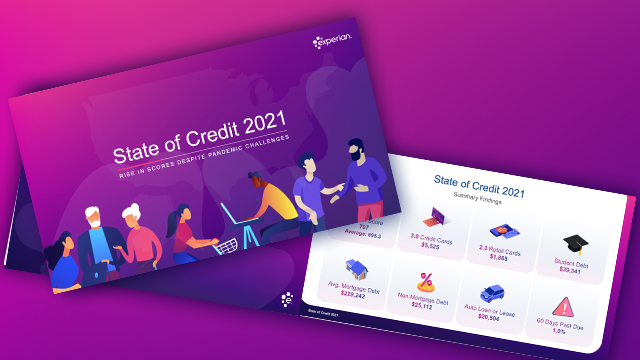 Check out the latest insights including consumer credit trends by generation, geographic location and more in this year's report.
© 2023 Experian Information Solutions, Inc. All rights reserved.